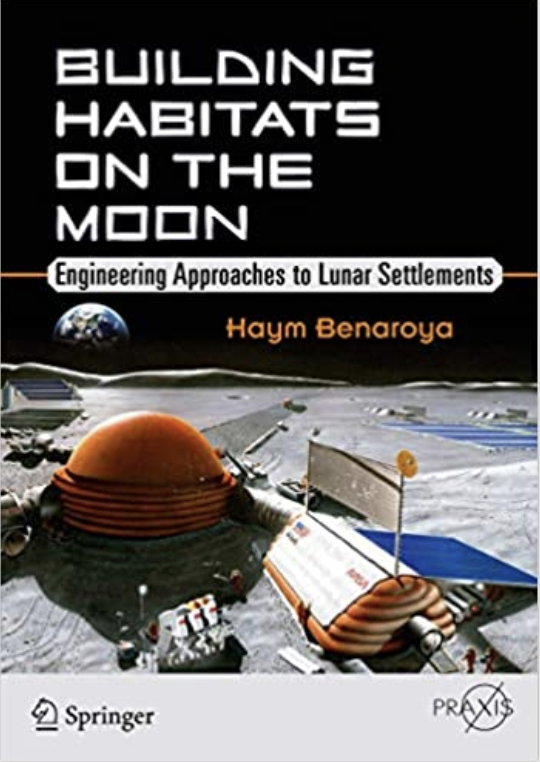 Engineering Approaches to Lunar Settlements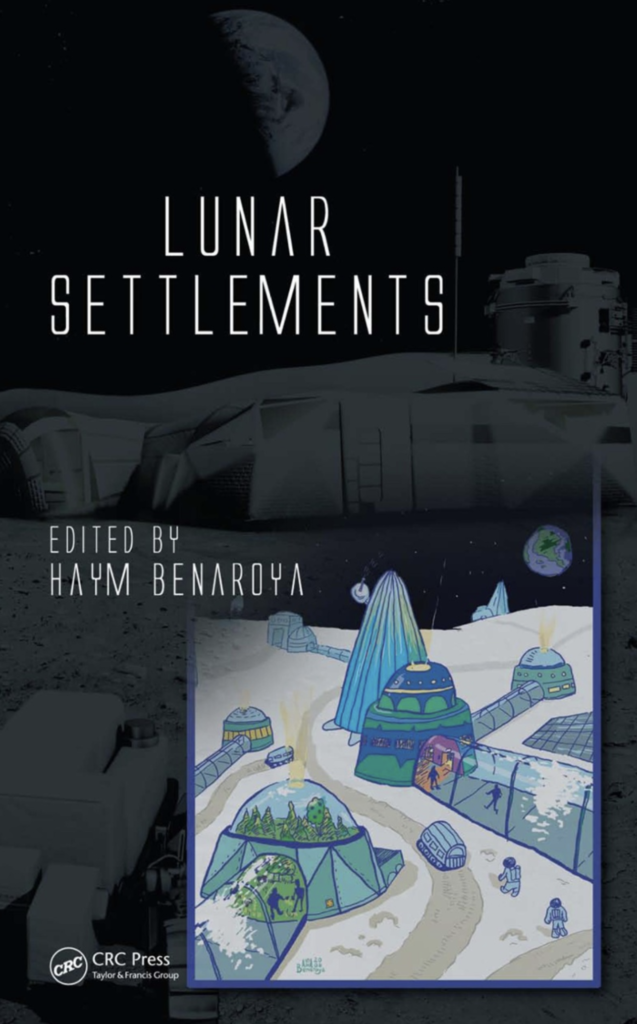 Turning Dust To Gold
By Haym Benaroya
The goal of this book is to demonstrate that expanding our civilization to the Moon and beyond is not beyond our reach, intellectually or financially. Apollo was not our last foray into the Solar System. Science fiction, as good as some of it is, will have a difficult time staying ahead of science and engineering fact. However, this book is intended to be more than purely a technical manual. Space is not, nor should it be, only of interest to aerospace engineers and cosmologists. Space needs to be of interest and of concern to all of us. It is the world's West, as in Go West for new opportunities for freedom and limitless growth. What I hope to demonstrate to you is that not only can we go back to the Moon to stay, but that we must do so. And not only for esoteric reasons, but for many reasons, some mundane, but most related to our and our children's continued prosperity, and to our continued survival as a species.
Space, whether we or our children live in it or on the Moon or Mars, will be important to all of us because of the resources it will open for our industrial societies and for the markets it will create. It would be difficult to imagine the United States as a world power if its western border was the Mississippi River. Would a North American continent of several dozen independent states modeled after Western Europe have been able to resist the totalitarian attacks that occurred in the 20th century? Alone, neither Europe nor Asia was capable.
The expansion of the best Earth has to offer in science and culture to the Moon, then Mars, and eventually the Solar System, can only strengthen humanity's core positive achievements: democracy, individual rights, equal opportunities for an individual's achievements, and all that is inherent and is based on these being in place.
This book is written from the perspective of a future observer, more than 150 years into the future, and some of the narratives based on a fictitious group of documents discovered in an old repository that chronicled the settlement of the Moon during the last half of the 21st century and first half of the 22nd century. In order to make the documents more connected and interesting to the casual reader, they have been weaved into a chronological storyline meant to trace the early days of the human return to the Moon with the aim of permanent settlement.
The interviews in this book are real and original.
Benaroya has spoken at the Liberty Science Center, various Space conferences, NASA venues and other public gatherings about his book. Viewers are welcomed to peruse the abstract from his Lunar Symposium
An Analytical Mechanics Framework for Flow-Oscillator Modeling of Vortex-Induced Bluff-Body Oscillations
Mechanical Vibration: Analysis, Uncertainties, and Control, Fourth Edition (Mechanical Engineering) 4th Edition
Updated: Fifth Edition below
Building Habitats on the Moon: Engineering Approaches to Lunar Settlements (Springer Praxis Books)
Books and Proceedings by Haym Benaroya include the following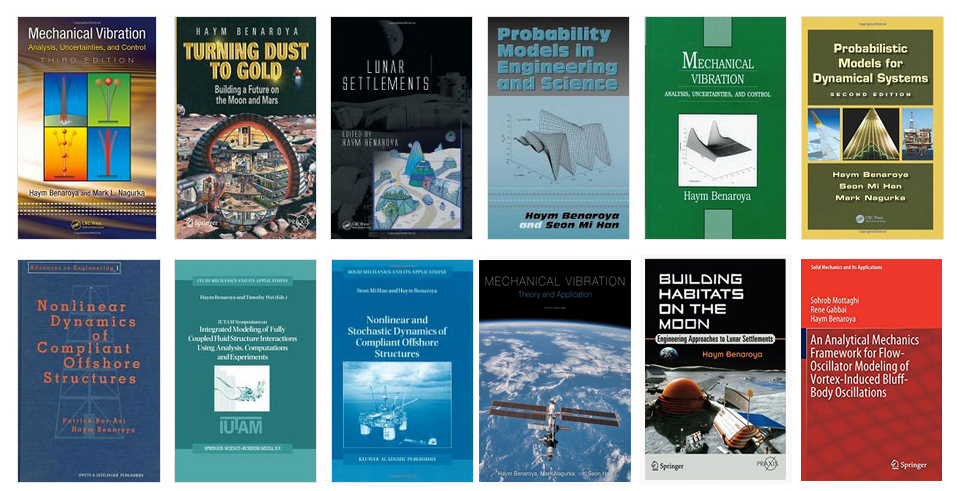 As an affiliate member of the resources listed herein, we participate in potential affiliate benefits.